Save up to $5,000 per person on select 2022 voyages for a limited time when you pay in full at time of booking.
Sailing by river means enjoying all the conveniences of a traditional cruise, along with all the benefits of inland travel. Stopping in multiple destinations on every trip, you'll visit bustling cities and hidden gem villages, only unpacking once. Even while onboard you'll be immersed in the local sights, with ever changing views right outside your window. River cruising is absolutely the best way to cruise, and the best and most luxurious river cruise is with Uniworld.
Save $5,000 per person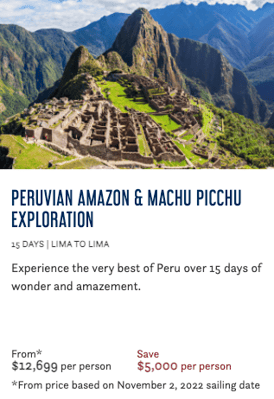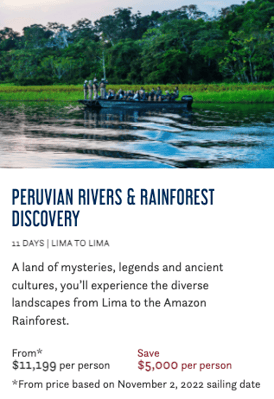 Save $3,000 per person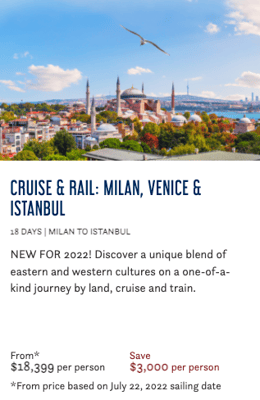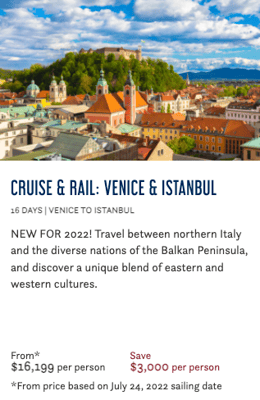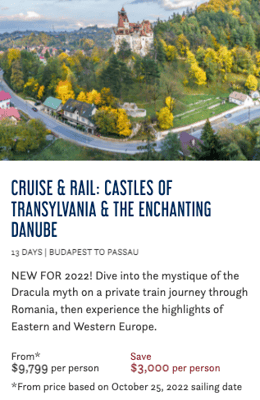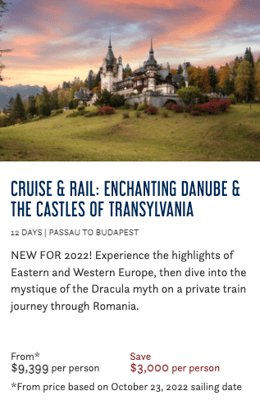 Save $1,000 per person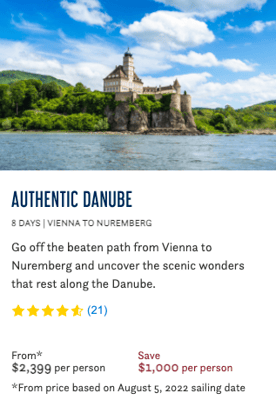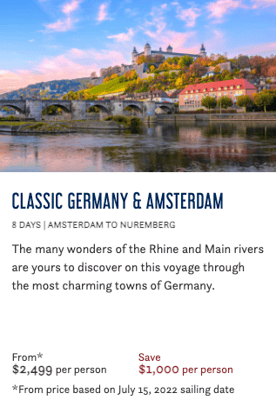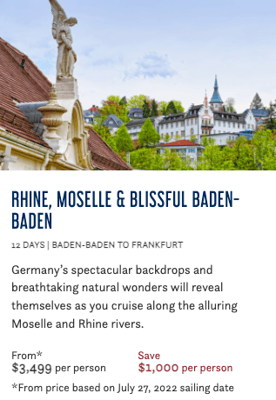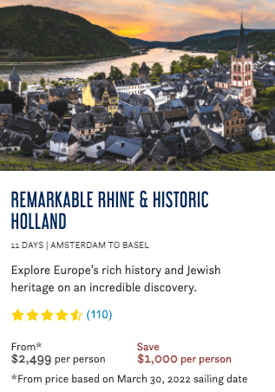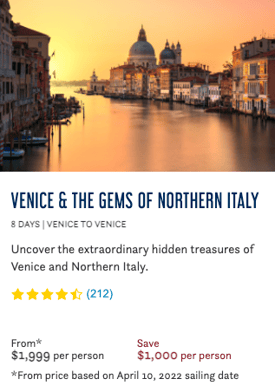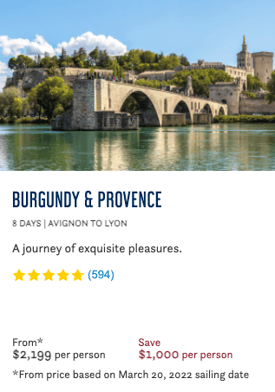 ---

The Safest Way to Cruise
By nature, sailing on the rivers means constant proximity to land and shoreside resources—and, by extension, the ability to stop the ship and disembark at any time, if necessary.
Truly Immersive
Never restricted to coastal towns and ocean-liner ports, river cruise ships can take you to the heart of your destinations and dock in the center of town, so you can step right off the ship and start exploring.
A Room with a View
Forget about indoor cabins. When river cruising, every room has a view. Relax and enjoy the ever-changing scenery as you sail to your next destination.
THE MOST ALL-INCLUSIVE AMENITIES
There's all-inclusive, and then there's the unmatched level of inclusive luxurious amenities that only we provide. To ensure truly carefree and effortless travel, we've gone ahead and included it all–so the only thing you have to do is sit back, relax and enjoy your vacation.
UNLIMITED premium spirits and wines

Delicious, FIVE-STAR, farm-to-table cuisine

Choice of CAREFULLY CURATED EXCURSIONS

ALL GRATUITIES onboard

Onboard FITNESS CENTER and WELLNESS CLASSES with a certified wellness instructor

All scheduled AIRPORT TRANSFERS

BICYCLES and NORDIC WALKING STICKS for onshore use

Shipwide INTERNET and WI-FI access

Onboard ENTERTAINMENT and ENRICHMENT