As you get ready to reserve your next travel experience, be sure to look for our latest offers and last-minute deals. We are always updating this page with new tours, including some of our most popular trips. Check out some of the fantastic savings below. Book your tour before these deals disappear. See more. Do more and save more with Collette.
You can book confidently knowing that when you purchase our industry-leading Travel Protection Plan, you can cancel for any reason and get a full money-back refund† — all the way up to 24 hours before your trip departs**.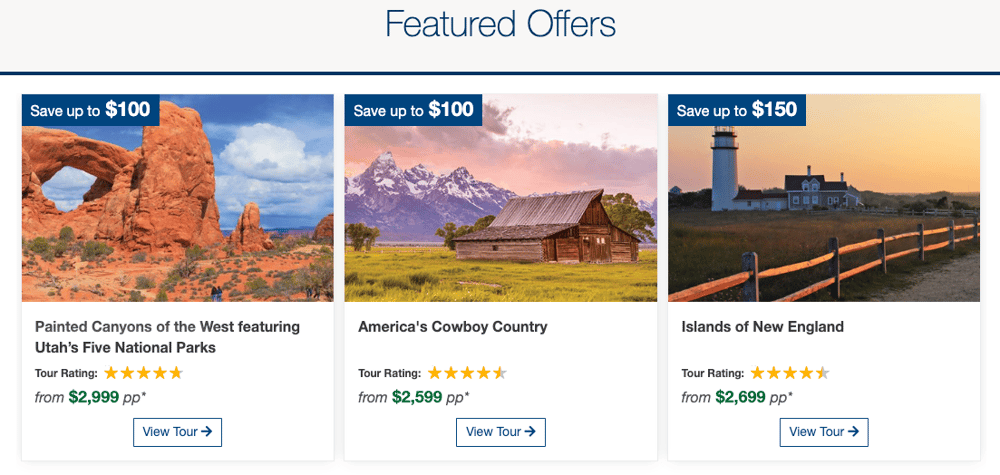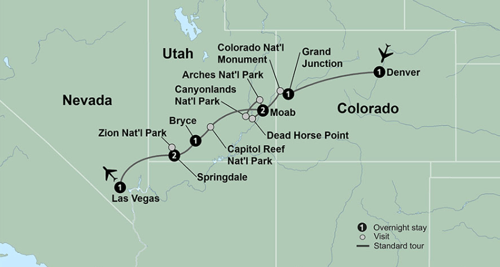 Trek across the Southwest as you take in the sienna-colored canyons, towering spires, and desert landscapes found in Utah's five national parks. The backdrop of Denver's Rocky Mountains is the starting point of your journey. In Colorado's wine country, dine with new friends and enjoy a tasting at a family-run winery. Among vistas that evoke the spirit of the Old West, marvel at the unspoiled beauty of Utah's five national parks. Make your way from Arches and Canyonlands to Capitol Reef, Zion, and Bryce National Park. Discover the bright lights and glitz of Vegas. Explore the kaleidoscope of colors found in America's rocky western landscapes.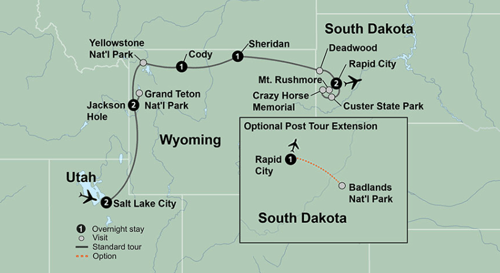 Enjoy stunning views of the American West as you make your way through Yellowstone, Grand Teton National Park, and more. Overnight in the cowboy towns of Jackson Hole and Cody. Experience the Wild West as it once was with a visit to Deadwood, a town built on gold and gunpowder. Experience Yellowstone National Park, home to an incredible array of wildlife. Search for free-ranging herds of buffalo in Custer State Park. Marvel at Grand Teton National Park's towering peaks, marked with mountain glaciers. Soak in stunning views of Mt. Rushmore and the Crazy Horse Memorials. Grab your Stetson hat and saddle up for an adventure as you discover natural wonders and cultural treasures.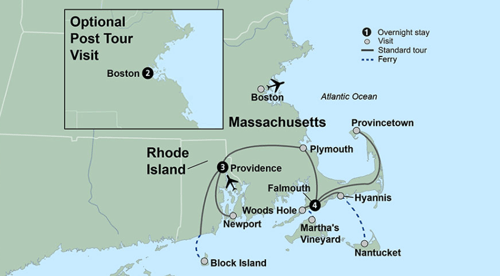 The Atlantic coast is calling. Explore New England's majestic seaboards, from Rhode Island to Cape Cod. Visit Providence and the Gilded Age mansions of Newport. Spend time in the lively artist colony of Provincetown. Experience the beautiful islands of Martha's Vineyard, Block Island, and Nantucket. Complete your local experience as you indulge in a traditional seafood and lobster feast. Explore the local charms, walk along historic cobblestone streets, and feel like a true New Englander in a traditional cranberry bog.